A7FL LIVE STREAM 2017 – Watch full games from April 2017 on YouTube at http://www.youtube.com/thea7fl.
Overview
The A7FL, American 7s Football League, was founded in March of 2014 as the national league representing 7 on 7 no-pads tackle football, that is American 7s Football, which is played without hard pads and helmets.
Generally, athletes generally range from 18 to 30 years of age, must be 18 to play, and must sign an injury waiver. The A7FL field size is 100 x 37 yards and does not utilize the field goal posts. The narrower field width increases the pace of the action with fewer men on the field making for vicious hits while the 100 yard length maintains the grind. The quarterback has 4 eligible targets with 2 down linemen. Offenses can run bone or pistol, and there are no blitz restrictions for the defense.
A7FL has a pre-season in November and a regular season in from April to July with games held on Sundays.
History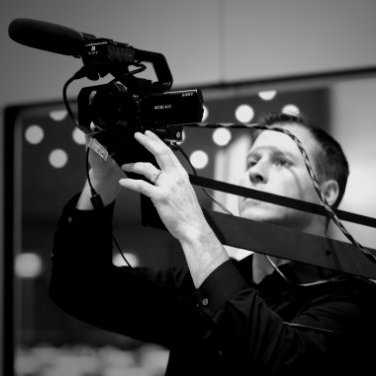 The idea for an organized no helmets no pads football league popped into A7FL co-founder Ryan DePaul's head late in 2002. His high School football days were over; college football didn't work out, and he was playing pickup games of tackle football anywhere he could find them. Although, it wasn't until late 2005 that he started developing the new sport's rules, game play, and structure. Headquartered in Sayreville, NJ, Ryan named the league, Town Beef, in honor of the legacies left behind by football rivalries formed between neighboring towns across the country.
The opening day was the first Sunday of March 2006 at Veterans Field in Sayreville, New Jersey. Six newly formed New Jersey teams were in attendance that day and by 2009 the league had expanded to include teams in Colorado, Pennsylvania, Ohio, Texas, Florida, New York, and New Jersey.
Heading into his 10th season, Ryan DePaul was approached by lifelong friend, technology mogul, and serial entrepreneur, Sener Korkusuz with the intention to help elevate this format of football to the major league level.  American 7s Football League was founded in March 2014, with the goal to expand the newly branded game of American 7s Football to the world.
In its first official season April 2015, the A7FL was featured in numerous online publications both nationally and internationally as well regional US television news. Online publications including Forbes, Think Progress News, TMZ, Fox Sports Radio, ESPN Radio, and one of sports leading publications SportingNews.com covered the A7FL's launch. Forbes discussed the business of this exciting sport of American 7s Football while Sporting News discussed the popular topic of concussions and traumatic brain injury posing, as a growing number of industry, medical, sports experts do, that A7FL football without helmets is the safer alternative to today's game. WPIX 11 in New York and ABC2 in Maryland covered our season opener with live news coverage in those regions. (See www.a7fl.com/press for more).
The A7FL 2015 A7FL Champion was the Paterson NJ U.  The 2016 A7FL Champion was the New Jersey BIC. The A7FL continues to expand nationally across the United States through 2020. Furthermore, A7FL International development is seeing great acceptance and support due to the fact that 7's is easier to organize than 11's and ease of access to playes who would otherwise be burdened with the extra equipment costs of pads and a helmet to play football.
The A7FL has entered into a strategic partnership with i1Biometrics, maker of the Vector Mouthpiece, a biometric monitoring and tracking mouthpiece, in order to equip players in the 2016 A7FL season so that a study can be conducted on the effects of playing football without helmets compared to with helmets. The New Jersey Institute of Technology is supporting the study jointly with A7FL and i1Biometrics offering internships and institutional scientific oversight. The A7FL believes this study will show that playing football without helmets significantly reduces the repeated head impacts which are considered to be the primary contributing factor to developing CTE.
Rules
The rules are simple to keep the game running smooth. American 7s football is played 7 on 7, full-contact. Play begins with a set cadence like "SET GO" with the ball in the quarterbacks hand (no snap). The offense must have 2 down linemen and the QB must line up in the middle of them and no deeper than 5 yards.
Tackling below the knees is only permitted if you are the first available tackler. If you are tackling low or launching yourself into a receiver you must wrap up.
Learn more at www.a7fl.com/rules