The A7FL© is real American Football the way it was meant to be played.

Watch the action on DirecTV Channel 623, Verizon Fios Channel 597, AT&T U-Verse Channel 1665, and Roku.  For all of our highlights, full games, news, and interviews, please check out our Video Channel.
A7FL 2018 MVP
Player Zone
Help build the next A7FL team in your area today! Players Learn More Now!
What Football Insiders Say
"Take the mask off"
"I said a long time ago if you want to change the game take the mask off the helmet. It will change the game a lot. If you want to change the game and get it back to where people aren't striking with the head and using the head as a weapon, take the mask off the helmet." – Mike Ditka, NBC Sports

"Take the helmet off"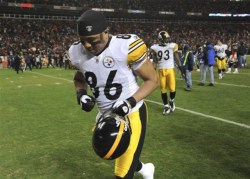 "If you want to prevent concussions, take the helmet off: Play old-school football with the leather helmets, no facemask", Ward said. "When you put a helmet on you're going to use it as a weapon, just like you use shoulder pads as a weapon." – Hines Ward, NBC Sports

Kam Chancellor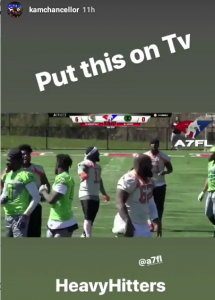 Mike Vick
Chad "Ochocinco" Johnson