At just 25 years old, this 6'2 255lb defensive end out of Whitehall, PA might still get his shot at professional football.  Believe it or not, Tyler Affa never played football in high school but did play at a small college in Greensburg, Pennsylvania called Seton Hill where he recorded 88 tackles over 3 years.
"I actually never played high school football and it could still be my biggest regret. I played in the A7FL for a few years but no high school football.  I still feel like it has set me back but it also makes me work harder.  I am extremely blessed to be where I am now."
Affa played a handful of games back in 2015 but didn't pop back up on my radar until the final 4 playoffs last year when his Pennsylvania Immortalz were sent home packing by the undefeated Baltimore Vikings. Affa was a menace in this game coming off the edge creating all kinds of problems for the Vikings offense. The Immortalz have been knocking on the door for an A7FL Championship but have come up just short 3 years in a row. "This is by far the most talented team I've ever played on (PA Immortalz), and possibly the best team I've ever seen in this league. We just need to learn how to finish games. We had the Baltimore Vikings on the ropes last year and a few costly mistakes ended up costing us. But I know that loss has made us hungrier than ever and I'm very confident this will be our best season yet."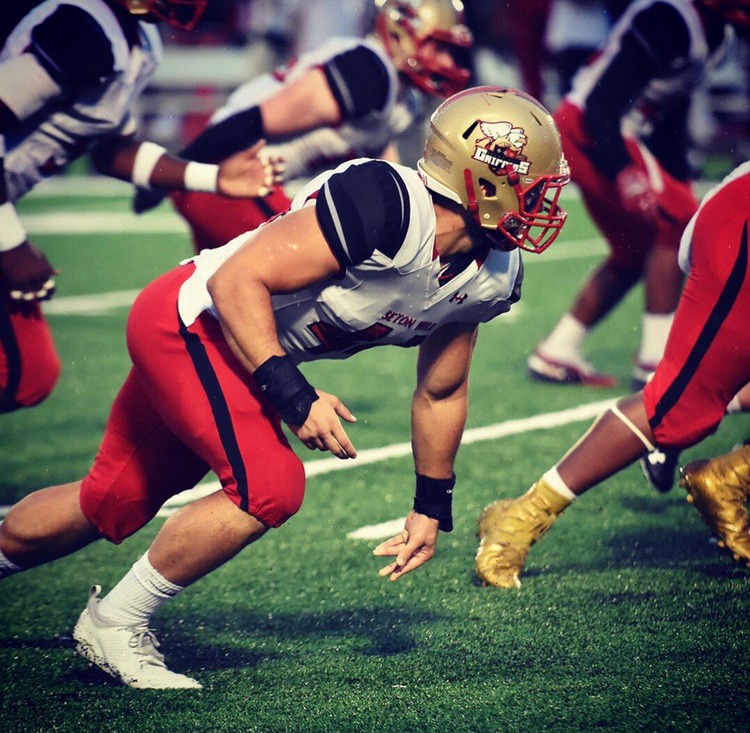 With such a short career in football I asked Affa about some of the differences in traditional padded football vs. the A7FL no pads format. "Such a big difference between padded football and non-padded football. I'm so used to just throwing my body around on the field in college, but you can't really do that in the A7FL. I played a little bit towards the end of last year, but it definitely took me a few games to get use to not playing with pads but, I must also say that A7FL is much safer than padded football."
Aside from football Affa will complete his bachelor's degree in Business Administration this year but pursuing a career in football and some interest in joining the military are still considerations. "I hope to play at the professional level someday. Whether its Arena, AAF, XFL, CFL the ultimate goal is to make the league but sometimes it just doesn't work that way. You have to start from the bottom and work your way up. All I need is an opportunity, I haven't been playing football that long and I know for a fact that I'm only going to get better the more I play." The Pennsylvania Immortalz will be on the road for the season opener (April 7th) to face The Paterson U.